Whether you are a new Christian or one of many years, Pastor Garry Clark will take you into the Bible to help you learn the heart of "Christian Living."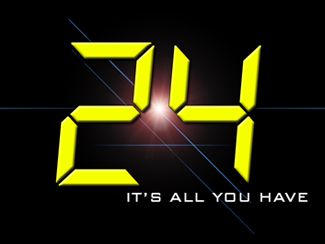 24: It's All You Have (2007)
In this four-part, thought provoking message series, Pastor Garry Clark will challenge you to Live In The Now, and not the later!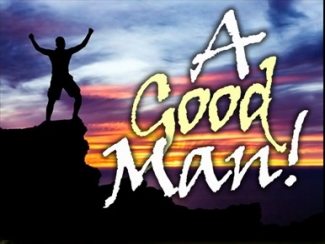 A Good Man (2014)
In this message Terry Clark focuses on A Good Man in the Bible. This man was an encourager, a teacher, a mentor, and a friend. Terry is going to encourage you to be an Encourager! What you do, will last longer than you!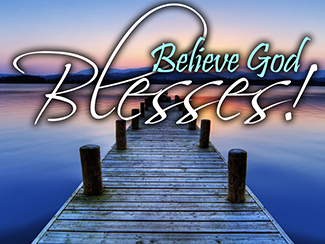 Believe God Blesses (2014)
Pastor Garry continues to challenge us to stop "worrying and fretting," but instead, "try having faith and believing God?" No matter what occurs, you need to... BELIEVE GOD BLESSES!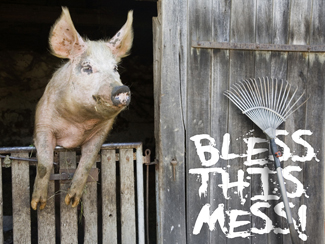 Bless This Mess (2010)
It's amazing how God has blessed the messes and struggles that so many of us have faced. Can we actually position ourselves for the blessings of God? We're weak, but HE IS STRONG! As we gear up for the day that we set aside to acknowledge our blessings, we realize that thanksgiving is centered around acknowledging grace. God has blessed us even though we don't deserve it. But in order to receive those blessings, we need to be in a position to accept them. Wanna know how?
Join Pastor Garry in this series as he gets to the answers of these questions and shows us that the spirit of "Thanksgiving" needs to be a way of life; not just a one time event.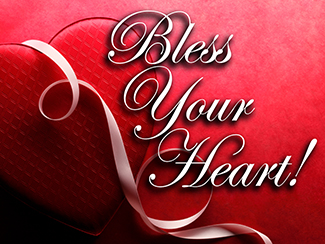 Bless Your Heart (2013)
The heart is the center of the entire man. It is the very health of all life's Pulses and Impulses! It is the First Responder to all of life's issues... Your heart is your responsibility! In this series you will also learn how to rationally, emotionally and spiritually have a Healthy Heart!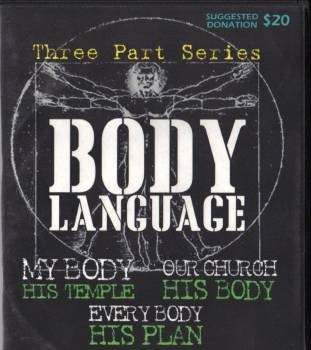 Body Language (2006)
In this three part teaching series, Pastor Garry Clark discusses the importance of the body God has given us, and the language it is giving off to those around us.
You will be challenged with the fact that everybody is reachable, therefore maximizing our bodies for the glory and purposes of God should be our goal.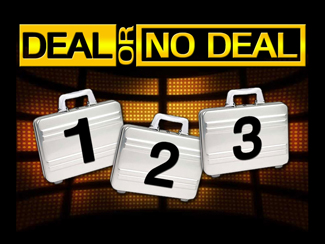 Deal Or No Deal (2006)
Are you the Real Deal or not? If we are totally honest, we all struggle with fighting phony!
In this two message series, Pastor Garry Clark examines parts of Ephesians 4 and 5 with the goal of helping us to be genuine and sincere in our walk with the Lord.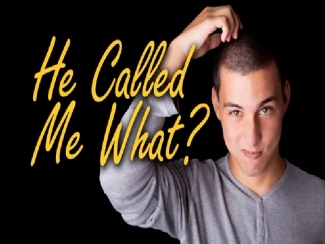 He Called Me What? (2015)
Enjoy this message series which will help you in your Christian walk.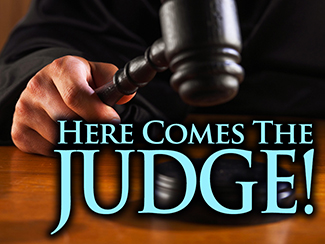 Here comes The Judge (2014)
In this series Pastor Garry Clark willl be studying the Words of Jesus and will show that there is a big killer to receiving blessings, and that's judging!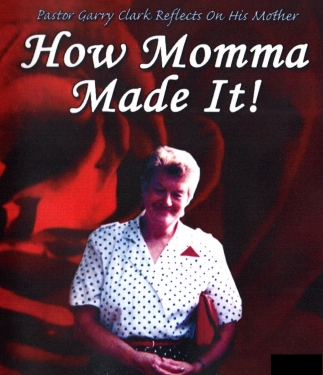 How Momma Made It! (2007)
This stand alone message is personal and straight forward. It is REAL! As you learn how Momma Made It, you'll discover how you can too!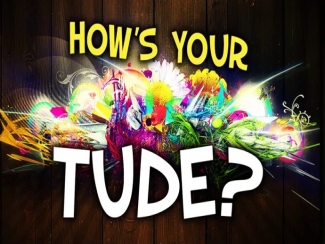 How's Your Tude? (2014)
Pastor Garry asks the question, "How's Your Tude?" Join him as he preaches on "SERVITUDE: A Servant Of Jesus Christ!"I am not my own! I am bought with the precious blood of Jesus Christ! And then on "CERTITUDE: The Word Oozes With Confidence!" Because of Jesus Christ, I am certain! Pray Right, Think Right & Live Right... It is with a certainty that I Can Do ALL Things Through Christ Who Strengthens Me!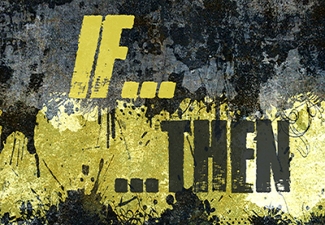 If...Then (2016)
Pastor Garry looks at one of the most recognizable verses with regards to God blessing a nation. But, the passage also applies to your own lives and decisions! If you choose to make some right choices, then God promises to bless you!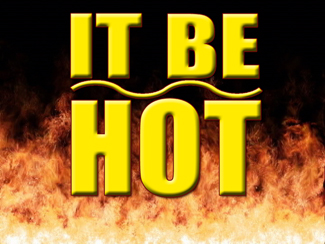 It Be Hot (2010)
Summers still get really HOT, especially in South Florida! Pastor Garry Clark originally preached this sermon series in 2006 (see the listing below). But, you know what? This summer seems to be much hotter than in the years past. So Pastor Garry decided to change it up a little and dish it out as only he can. So settle in and be blessed as we get into the HOT Word of God.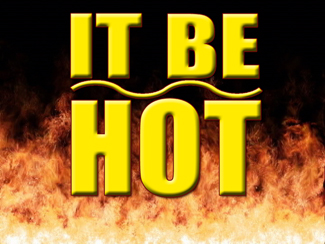 It Be Hot (2006)
Summers get really HOT, especially in South Florida! Pastor Garry Clark uses this reality in presenting these five HOT, video-illustrated and scripture filled messages.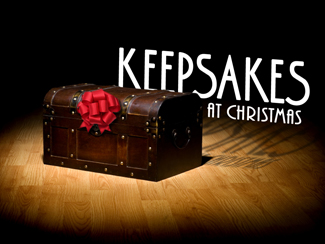 Keepsakes At Christmas (2009)
Pastor Garry had the idea of studying the Word of God at Christmas with the purpose of finding treasures that he could tell the church about. In this four part series Pastor Garry does just that. He shares with us the treasures for Dispelling Fear, for Developing Faith, for Discovering Favor, and for Disciplined Feet.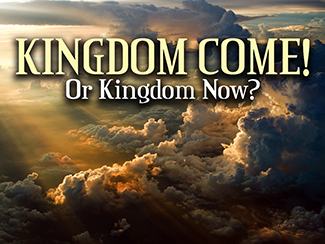 Kingdom Come Or Kingdom Now? (2014)
Kingdom Come? Or Kingdom Now? The main theme is the main thing! In more than 50 sayings and parables Jesus spoke of the Kingdom of God! In this message series Pastor Garry will help us discover what is absolutely essential for Kingdom living, giving, trusting, and praying.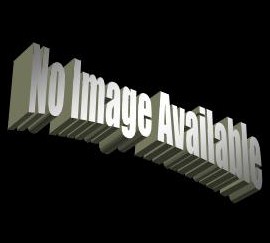 Life's Too Short Not To Fish! (2008)
The parallels between Florida Saltwater Fishing and Fishing for Jesus Christ is uncanny. This is a message that both men and women will really enjoy.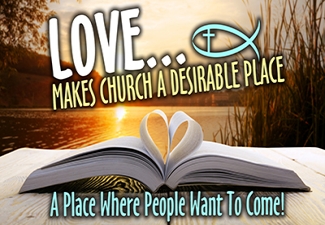 Love Makes Church A Desirable Place (2016)
If you want to be a fisher of men you'll need to lead folks to church. But church needs to be a place where people really want to come!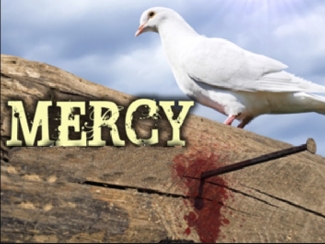 Mercy (2013)
Pastor Garry will be leading us in an exploration of "MERCY" in this powerful message.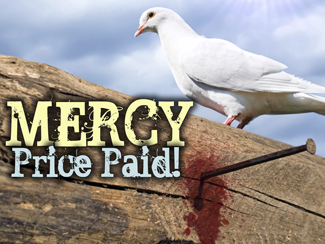 Mercy: Price Paid (2011)
Pastor Garry will be leading us in an exploration of MERCY in the powerful stand-alone message Price Paid!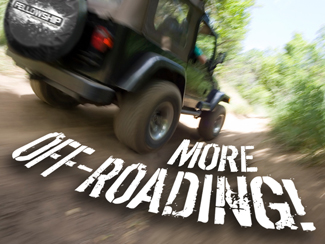 More Off-Roading (2012)
In this series Pastor Garry is going to taking us to the Books of Micah, Amos, and Malachi for some More Off-Roading. During this time of Thanksgiving we will be looking at and focusing on some words like, serving, gratitude, and things like that by looking at the past to see what we can discover.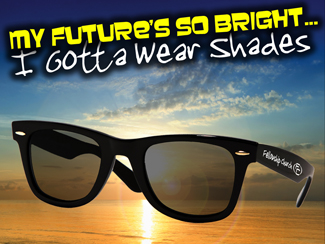 My Future's So Bright... I Gotta Wear Shades! (2011)
This is a fun series, but it's also going to be straight to the point, asking the question: "What is my responsibility for the future, and stepping into what God has planned for my life?" You need to have a positive outlook, knowing that God is with us. In order to insure that you have a bright future, you need to make sure you're movin. It's also amazing how quickly your life can turn around if you just start to get it right. Your future is worth fighting for! "If you ain't dead yet - you ain't done yet!
Get ready for some powerful, super positive, high energy messages from Pastor Garry. Get ready to get motivated - BIG TIME!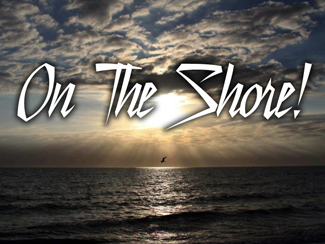 On The Shore (2012)
Don't miss Pastor Garry Clark's series called "On The Shore"...a place where Jesus met people and changed their lives.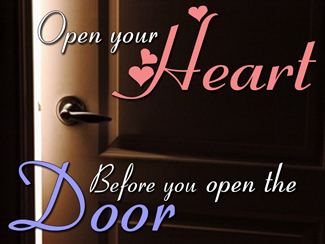 Open Your Heart Before You Open The Door (2006)
This is a sermon on missions; on how to love people, and how to reach out to people. Why are people not being reached? Why are churches going down? Why are churches dying? Why are some churches as Cold As Ice? In this hard hitting message Pastor Garry Clark will answer these questions.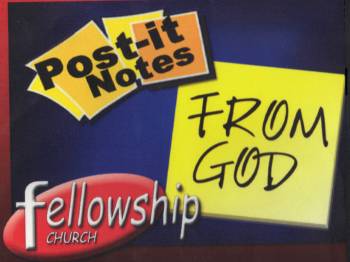 Post It Notes From God (2005)
There are four books in the New Testament that are only one chapter in length. Pastor Garry calls them Post-It Notes From God!
In this series of messages, you will discover that truth without love can be cruel and legalistic, and that love without truth can be shallow and lead to an anything goes attitude. There must be balance.
These Post-It Notes From God will stick!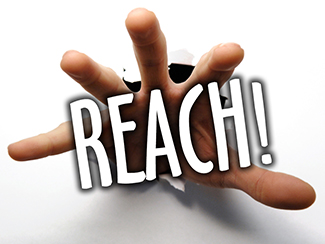 Reach (2013)
In this series Pastor Garry shows us that Jesus reached way down, and that God has called each one of us to REACH out to people. By effectively reaching out to others and by experiencing God's forgiveness we can really shine as bright lights to a dark world...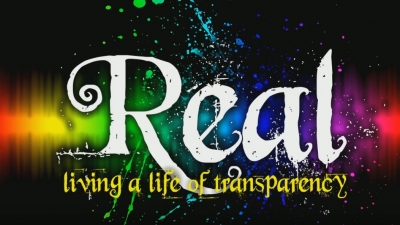 Real (2017)
Pastor Clark focuses on being "REAL" and centers in on Peter.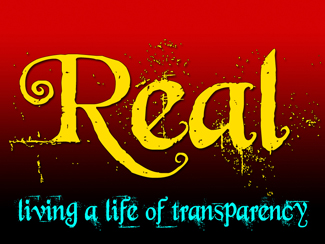 Real (2007)
There is one man in the New Testament that God seemed to put the spotlight on, so we could be encouraged to live in reality and transparency - That man was Peter!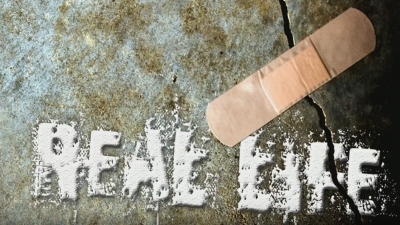 Real Life (2017)
Pastor Clark focuses on being "REAL" and centers in on Paul.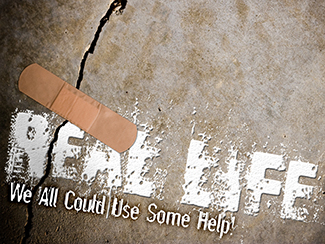 Real Life (2013)
We can all use a little help in this thing we call "REAL LIFE!" No one is beyond hope! We'll see the complete turn-around of the man Saul... Pastor Garry Clark will show us that we need to humble ourselves. This is REAL LIFE, and that means we sometimes get hurt! PAIN & TESTINGS can make us stronger followers of Jesus Christ.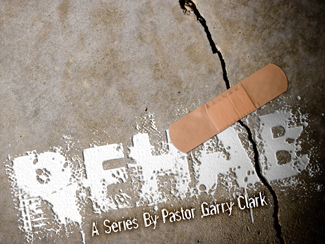 Rehab (2010)
To be honest, most of us recognize certain areas of our lives that could use a little tweaking. That is the purpose of this series by Pastor Garry Clark.
We will discover Biblical principles and Godly examples of those who successfully redefined their lives as the Holy Spirit did a transforming work in their hearts. The series is called "REHAB." We all could use a little fixin!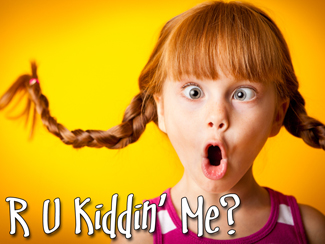 R U Kiddin' Me? (2011)
Do you wanna laugh? Do you wanna Smile? Do you wanna be Happy? It's a choice you have to make! Laughter is good medicine. Join Pastor Garry for the new series R U Kiddin' Me? You'll meet a man whose life was anything but dull. As a matter of fact, most of it was downright funny! Get ready to learn and laugh.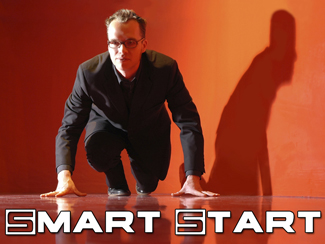 Smart Start (2007)
God wants every believer to know wisdom, to perceive understanding, and to receive instruction. He desires for each of us to have a Smart Start to each and every day.
In this five part series, Pastor Garry Clark challenges us from the Book of Proverbs. You will discover how to start being smart, how to trust the Lord, how not to tick God off, how to have the best relationships and friendships, and how to have some really great money smarts!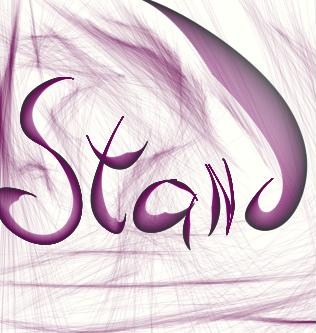 Stand (2010)
In a world where it seems as if everything around us is falling apart, we need to bear up and endure. The purpose of this series is to strengthen our spirits so we may stay on course. If you are going to stand for God it will only happen if you intentionally do it.
Join Pastor Garry Clark as he takes us into the Word of God and shows us how to "Stand" up for and firmly on the promises that the Bible teaches.
Standing In Vision (2016)
Pastor Garry takes a look at the vision that God has given us the opportunity to enjoy, if we only look!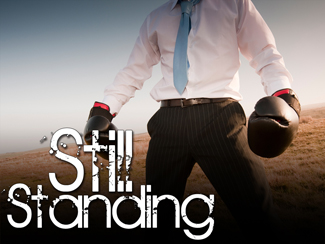 Still Standing (2010)
In this four-part series, Pastor Garry Clark helps us to be courageous as we face incredible challenges and difficulties. Each message is real and anchored in the truth of the Word of God!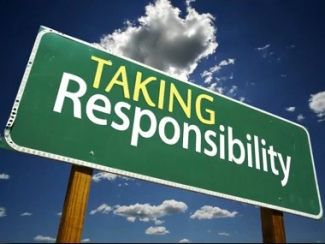 Taking Responsibility (2014)
Every soldier for Jesus Christ must bear their own pack. And while tough, there are some burdens that are ours alone. But, there is someone who can give us the rest we need... Pastor Garry also takes a look at some clear areas where it is our responsibility to help bear another person's burdens. Without us, they may not be able to make it on their own. And finally the reality that if you're always talking about tomorrow, you'll never get anything done today! And since it's the start that stops most people, Pastor Garry Clark is going to show us that... LIVING TODAY IS MY RESPONSIBILITY!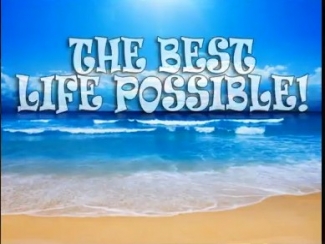 The Best Life Possible (2014)
If you want to have the 'Best Life Possible,' you need to start by doing one thing, Put God First! Doing this is the beginning of knowledge. Where is it that you put your trust? Pastor Garry is going to show us what happens when we don't hold back, and completely put all of our trust in God...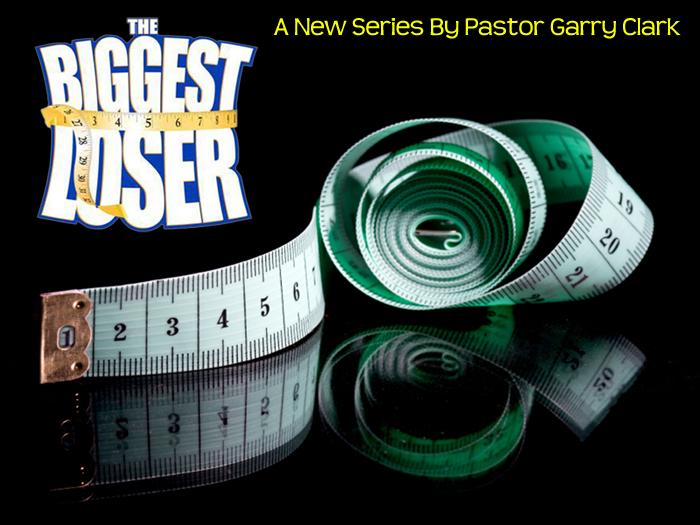 The Biggest Loser (2011)
We have a new Worship Series beginning today. It's got a familiar name, but the subject matter is completely different. It's called "THE BIGGEST LOSER" and it's about getting into Spiritual Shape!
Today's message is called "Carrying His Cross!" Don't you think you need to be in shape to carry something as big as the Cross of Calvary? Don't miss this hard hitting, straight forward and effective new sermon series!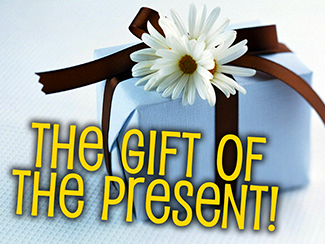 The Gift Of The Present (2015)
"For where your treasure is, there will your heart be also. The light of the body is the eye: if therefore thine eye be single, thy whole body shall be full of light." ~ Matthew 6:21-22. Yesterday is gone! Tomorrow may never be mine! Sunday morning's messages from Pastor Garry Clark: THE GIFT OF THE PRESENT!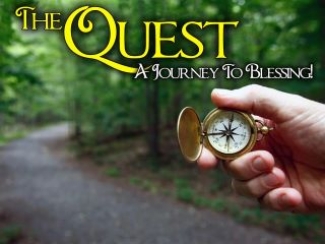 The Quest: A Journey To Blessing (2012)
Don't you want some blessings in life? In this series Pastor Garry shows us that we should wanna be blessed and that God can bless a mess!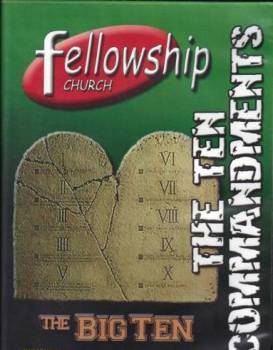 The Ten Commandments (2007)
The Big Ten! The battle still rages about the constitutional legality of displaying the Ten Commandments on publicly owned property in the United States. In this unique word/picture association message, Pastor Garry challenges us to chisel them in our hearts! Nobody can move them from there! This sermon is guaranteed to make you laugh and learn!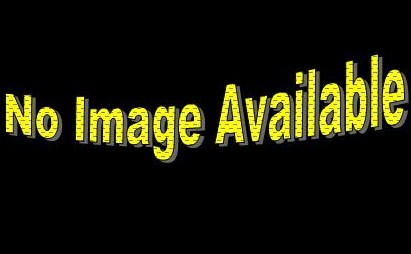 Top Picks (2006)
This is a special stand alone message in which Pastor Clark will discuss how you can realize your potential by prioritizing. He takes us into the Word of God with a realization that God has favorites in the Bible, and he shows us what God says about some of his special servants.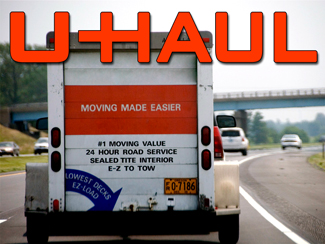 U-Haul (2010)
This is a "No Excuses" kind of sermon series that will make those who want to feel sorry for themselves uncomfortable. Pastor Garry will try to help you carry your load. But! You have to carry your own load. The good news is that you are not alone in this. You have the Holy Spirit of the Living God, Jesus, the Word of God, prayer, and other believers.
Pastor Garry takes you into the Bible to show you that there is so much available to help you. BUT! Excuses will never cut it.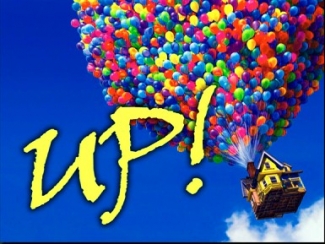 Up (2014)
In this message Terry Clark will show us how what goes up, must come down!!! Are you an "up" person? An "up" Christian? Most people will forget what you say and do. But what they'll never forget, is how you made them feel! Come on... It's time to get UP!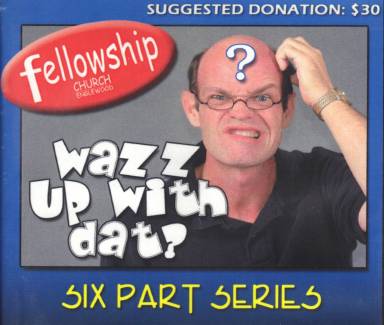 wazz up with dat? (2005)
This is a six part message series that deals with commonly asked questions that boggle the minds of the Unchurched and Churched alike. Why would God give His Son to be brutally murdered? Why would God love me? Why still believe such an old book like the Bible? Why pray? Why give money to a church? And why does God judge?
This series will strengthen your faith and give you resolve as you seek to live each day as a witness for Jesus Christ.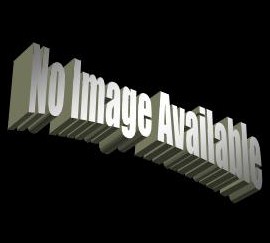 Xtreme (2005)
This is a five part message series called Xtreme...Events From The Book Of Daniel. Some things are just weird and that's what you see when you read the Book Of Daniel. These things will catch your attention.
Pastor Garry will take us into this book of the Bible to explore these "weird things" that are also powerful.
Sometimes things are just "black and white" and you have to be intolerant, even if the world judges us as being "Xtreme." You have to let go of your ego. If you want to get closer to the Lord, you have to find out what God is doing and get in on it. You need to know what to do when things get shaky. Pastor Garry shows us how we have to stay firm on Jesus Christ.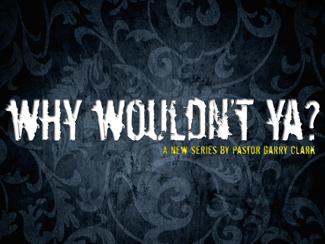 Why Wouldn't Ya? (2011)
Why wouldn't ya put God first in your life? He's the foundation, the starting place, the beginning of wisdom! Why wouldn't you want this in your life? Pastor Garry is also going to show us how to put our hearts in His hands. He gives us some Biblical wisdom on how to be wise, and not a fool; some insight for self evaluation, and a personal mesage that you will not want to miss.